EHB Commemorates World Environment Day
Published: 2021-06-07 by: Zamancele Mavuso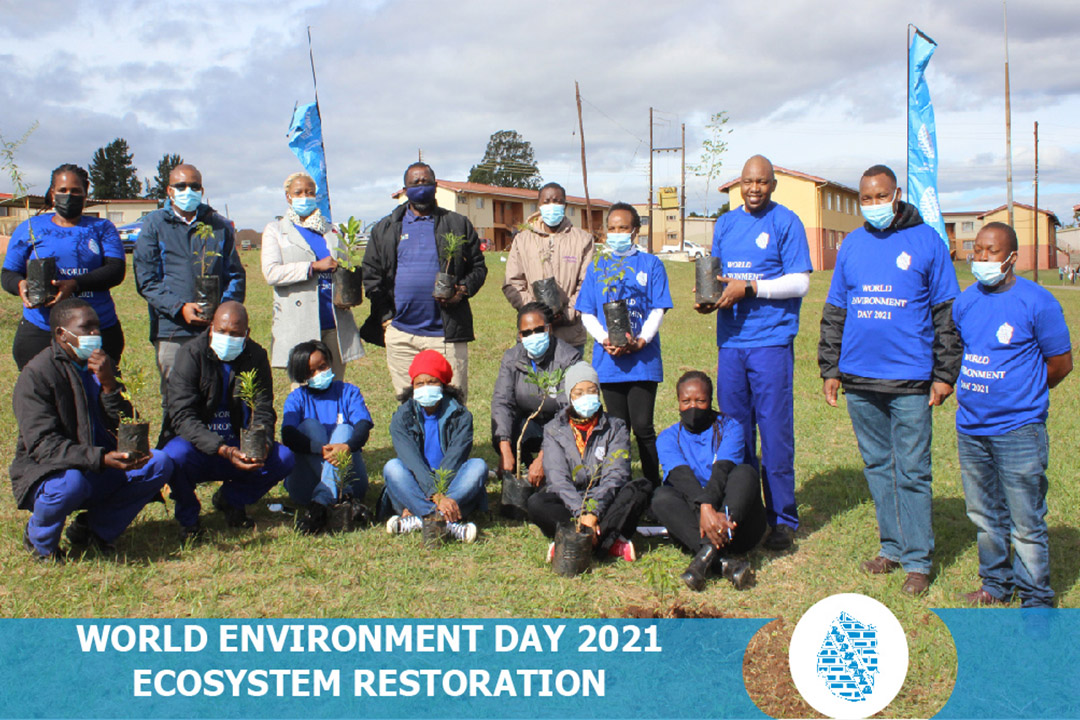 On the 04th of June 2021, Eswatini Housing Board senior management and staff planted a total of 51 trees at the Mobeni Matsapha Estate. This was in commemoration of the World Enviroment Day.
The team was led by the EHB Chief Executive Officer, Mr. Mduduzi Dlamini, who kick stared the tree planting exercise by planting a camphor tree. In his remarks, the CEO explained why the envionment was very iportant to the organisation, as it was another was of aligning to the theme "Ecosystem Restoration". He futher emphasised the importance of the enviornment "Nature is about balance, harmony and the cycle of life. If we want to live well, we must always replace whatever we take from the environment" he said.
The CEO also encouraged the EHB staff to plant trees in their respective homes, stating that every human must make sure they replace every tree they cut in preparation for the next generation.
The EHB team was joined by the Senior Forestry Officer from the Ministry of Tourism, Mr. Mbhekeni Nxumalo who said they were very excited to see organisations taking environment issues seriously. In his remarks, Mr Nxumalo shared that the ministry had a target of planting 10 million trees "this was a project lanched by the late Prime MInister" he said.
EHB continues to prioritize the sustainability of the enviornment in which it operates, by participating in actitvities that encourage awareness and action to protect the environment.