Rental Units
Eswatini Housing Board is proplarly known for her affordable rental flats called Mobeni. Some of these flats date back to 1989 where they were constructed to enable Emaswati who lived outside of the industrial settlements to reside closer to work. Till this day, they signifying the hardworking Liswati, who wakes up each day to make a living in pursuit to build a better home for his/her family.
The flats are located in areas which are walking distance from the city center and in areas where there is a flow of public transport making it easy to move from home to work, school and other areas that include post offices, supermarkets, chemists, restaurants, the malls etc. Currently, there are 1034 residential units (580 units in Matsapha and 453 units in Mbabane). The Eswatini Housing Board increased the rental units in 2010 by constructing 4 blocks of 8 units at Mbangweni known as townhouses allowing more living space and still offering safety and security.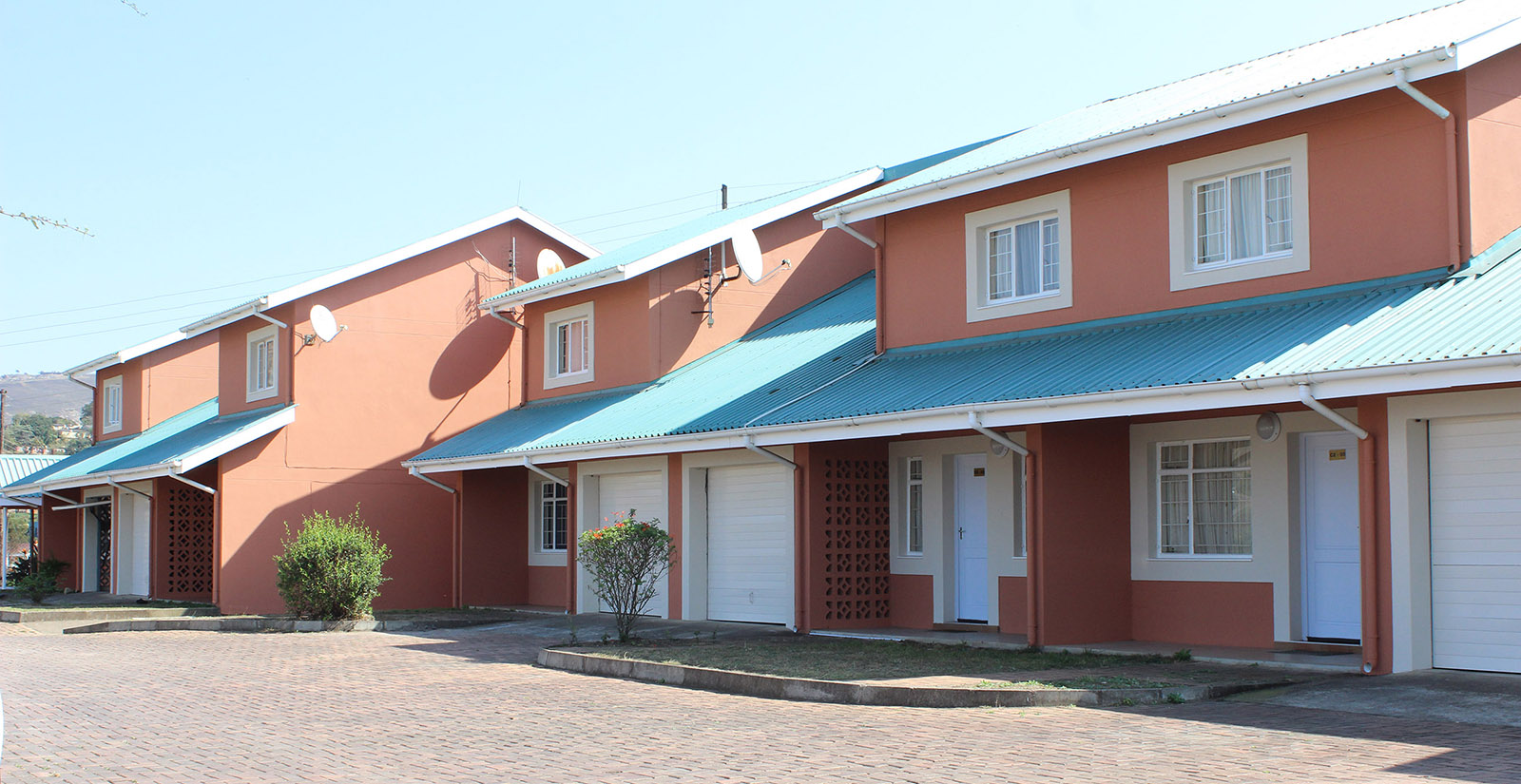 Who lives at EHB Flats
With a majority of the flats being two bedroom units with basics fittings, Mobeni flats are an ideal home for a single person or a small family. Initially, the Estate was established to assist just the working class, however, due to the growth of the economy and scarcity of rental units the Eswatini Housing Board now accommodate self-employed Emaswati and a limited number of private companies.
Affordability
EHB prides itself in offering the most affordable units offering the benefits of living in well maintained two bedroom units, with 24-hour security, located in prime areas. This is due to the fact that, even today, the rental rates of the flats are regulated by government through the Sub Committee of Public Enterprises (SCOPE). Rental rates range from E1, 665.00 to E5,795.00 depending on the size of the unit and location. To attest to the comfortable living at Mobeni, some occupants have been calling Mobeni home for more than 10 years.
Location
The Matsapha Estate, holding 580 units and 1 shop is nested at the corner of King Sobhuza II Road and Police College Road, opposite the Matsapha Correctional Services. In Mbabane the Estates are situated in different locations around the city, each with unique attractions.
In all EHB Estates residents enjoy the convenience of nearby services and peaceful neighbourhoods. Tenants live in harmony with their neighbours adhering to a set of regulations crafted by Housing Board to ensure peace in the Estate.
Maintenance
What is great about living in EHB flats is that you really only have to worry about your personal space. The maintenance department takes care of everything. Having been entrusted with managing the Estate for more than 30 years. Housing Board has ensured a consistent upkeep of the units.
The future
Housing Board's future plans for the flats include modifying the old units to better suite the needs of our customers. EHB also plans to development more units with the intention to rent them out and also sell for ownership through sectional title.
Click here to view our rental products